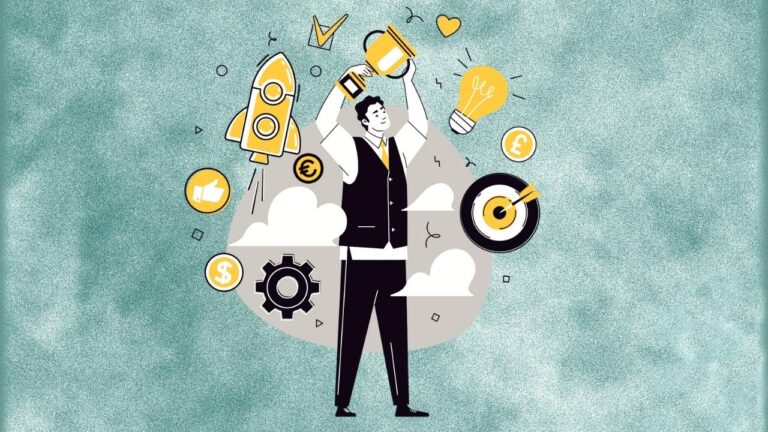 You want to come up with a motto for your business. You need the very finest counsel from some of the most influential figures in business. These are the small business quotes to keep on hand for when you need them, whether you're starting, leading, or taking cautious efforts to expand and evolve your organisation.
Remember that business isn't perfect and that the road to success is frequently long and winding; the majority of overnight successes had to go through a lot of trial and error to get to where they are now.
You may occasionally only need a little assurance. Build a solid foundation for a successful business by reading some of the top motivational small business quotes.
1.     "All you have in business is your reputation – So it's very important that you keep your work." ~Richard Branson
2.     "Your most unhappy customers are your greatest source of learning." ~Bill Gates
3.     "Get closer than ever to your customers. So close that you tell them what they need well before they realize it themselves." ~Steve Jobs
4.     "I knew that if I failed, I wouldn't regret that, but I knew the one thing I might regret is not trying." ~Jeff Bezos
5.     "Courteous treatment will make a customer a walking advertisement." ~James Cash Penny
6.     "What do you need to start a business? Three simple things: know your product better than anyone. Know your customer and have a burning desire to succeed." ~Dave Thomas
7.     "I don't believe in luck, I believe in preparation." ~Bobby Knight
8.     "Customer service is an opportunity to exceed your customer's expectations." ~John Jantsch
9.     "Business is not just doing deals; business is having great products, doing great engineering and providing tremendous service to customers. Finally, business is a cobweb of human relationship." ~Henry Ross Perot
10.  "Where do you put the fear when you choose to innovate? The fear is there, but you have to find a place to put it." ~Seth Godin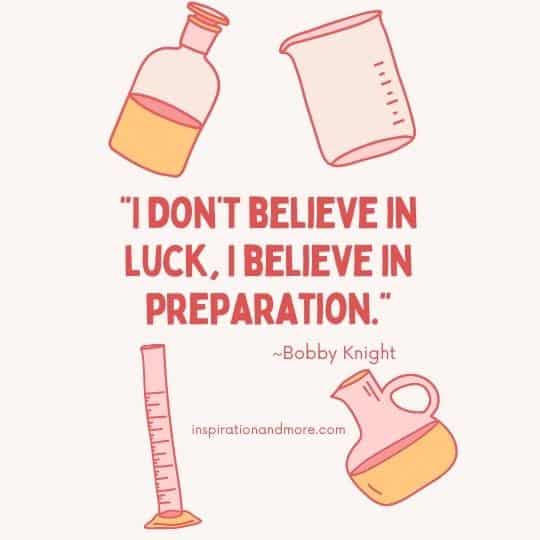 11.  "It's not that we need new ideas, but we need to stop having old ideas." ~Edwin Land
12.  "The best way to predict the future is to create it." ~Peter F. Drucker
13.  "Don't worry about being successful but work toward being significant and the success will naturally follow." ~Oprah Winfrey
14.  "Failure will never overtake me if my determination to succeed is strong enough." ~OG Mandino
15.  "Whenever you see a successful business, someone once made a courageous decision." ~Peter F. Drucker
16.  "I find that the harder I work the more luck I seem to have." ~Thomas Jefferson
17.  "Preparation doesn't assure victory, it assures confidence." ~Amit Kalantri
18.  "The goal as a company is to have customer service that is not just the best, but legendary." ~Sam Walton
19.  "Study successful people and businesses, then do what they did to become successful while making slight modifications to fit your lifestyle, your values, your business model & your goals." ~Clay Clark
20.  "The significant problems we face cannot be solved at the same level of thinking we were at when we created them." ~Albert Einstein
Inspirational Business Quotes
21.  "Never ever give up! Constant effort is the key to success." ~Xavier Davis
22.  "How many people are completely successful in every department of life? Not one. The most successful people are the ones who learn from their mistakes and turn their failures into opportunities." ~Zig Ziglar
23.  "The journey of a thousand miles begins with one step." ~Lao Tzu
24.  "A winner never stops trying." ~Tom Landry
25.  "The man who has confidence in himself gains the confidence of others." ~Hasidic Proverb
26.  "A business that makes nothing but money is a poor business." ~Henry Ford
27.  "Plan for what it is difficult while it is easy, do what is great while it is small." ~Sun Tzu
28.  "Satisfaction is a rating. Loyalty is a brand." ~Shep Hyken
29.  "Capital isn't scarce. Vision is." ~Sam Walton
30.  "The elevator to success is out of order. You'll have to use the stairs, one step at a time." ~Joe Girard
Motivational Business Quotes
31.  "It's not an experiment if you know it's going to work." ~Jeff Bezos
32.  "To be successful, you have to have your heart in your business, and your business in your heart." ~Thomas Watson Sr.
33.  "Success is how high you bounce after you hit bottom." ~General George Patton Jr.
34.  "You are not your resume; you are your work." ~Seth Godin
35.  "You build on failure. Use it as a stepping stone and close the door on the past. Don't try to forget the mistakes, but don't dwell on it." ~Johnny Cash
36.  "Never Give up. Today is hard and tomorrow will be worse, but the day after tomorrow will be sunshine." ~Jack Ma
37.  "Patience: This is the greatest business asset. Wait for the right time to make your moves." ~J. Paul Getty
38.  "It's fine to celebrate success but it is more important to heed the lessons of failure." ~Bill Gates
39.  "There is no such thing as a no-sale call. A sale is made on every call you make. Either you sell the client something or he sells you a reason he can't buy. Either way, a sale is made, the only question is who is gonna close? You or him? Now be relentless, that's it, I'm done." ~Boiler Room
40.  "Don't find fault. find a remedy." ~Henry Ford
Support Small Business Quotes
41.  "The heart and soul of a company is creativity and innovation." ~Robert Iger
42.  "It always seems impossible until it's done." ~Nelson Mandela
43.  "Business is all about relationships, how well you build them determines how well they build your business." ~Brad Sugars
44.  "All you need in this life is ignorance and confidence, and then success is sure." ~Mark Twain
45.  "The way to get started is to quit talking and begin doing." ~Walt Disney
46.  "One of the marks of successful people is they are action oriented. One of the marks of average people is they are talk oriented." ~Brian Tracy
47.  "Alone we can do so little; together we can do so much." ~Helen Keller
48.  "Know what your customer wants most and what your company does best. Focus on where these two meet." ~Kevin Stirtz
49.  "Don't find customers for your products, find products for your customers." ~Seth Godin
50.  "A satisfied customer is the best business strategy of all." ~Michael LeBoeuf
51.  "You don't build a business. You build people and people build the business." ~Zig Ziglar
52.  "Great things in business are never done by one person." ~Steve Jobs
53.  "A business absolutely devoted to service will have one worry about profits. They will be embarrassingly large." ~Henry Ford
54.  "Strength doesn't come from what you can do. It comes from overcoming the things you once thought you couldn't." ~Rikki Rogers
55.  "Don't be afraid to give up the good to go for the great." ~John D. Rockefeller
56.  "The well-satisfied customer will bring the repeat sale that counts." ~James Cash Penney
57.  "Your customer doesn't care how much you know until they know how much you care." ~Damon Richards
58.  "Customers may forget what you said but they'll never forget how you made them feel." ~Anonymous
59.  "To win big, you sometimes have to take big risks." ~Bill Gates
60.  "Strive not to be a success, but rather to be of value." ~Albert Einstein
61.  "If your business is not on the internet then your business will be out of business." ~Bill Gates
62.  "If you don't drive your business, you will be driven out of business." ~B.C. Forbes
63.  "Make the customer the hero of your story." ~Ann Handley
64.  "The secret of success in any field is redefining what success means to you." ~RuPaul
65.  "If you are not taking care of your customer, your competitor will." ~Bob Hooey
66.  "First, think. Second, believe. Third, dream. And finally, dare." ~Walt Disney
67.  "Starting a successful business is not tricky. Starting a successful business does not require above average intelligence. Starting a successful business does require having a pig-headed, purpose-driven tenacity about achieving your life goals and fulfilling your life's vision through providing products and services that offer uncompromising quality in a scalable and duplicatable way." ~Clay Clark
68.  "Never give up. Great things take time." ~Unknown
69.  "When I hear somebody sigh, 'life is hard,' I am always tempted to ask: 'compared to what?" ~Sydney Harris
70.  "In the business world, everyone is paid in two coins: cash and experience. Take the experience first; the cash will come later." ~Harold Geneen
Quotes About Small Business
71.  "Innovation distinguishes between a leader and a follower." ~Steve Jobs
72.  "Failure is the condiment that gives success its flavor." ~Truman Capot
73.  "An obstacle is often a stepped stone." ~William Prescott
74.  "Whether you think you can, or you think you can't, you're right." ~Henry Ford
75.  "Business has only two functions – Marketing and Innovation." ~Peter Drucker
76.  "Don't follow the crowd, let the crowd follow you." ~Margaret Thatcher
77.  "Action is the foundational key to all success." ~Pablo Picasso
78.  "The successful warrior is the average man, with laser-like focus." ~Bruce Lee
79.  "If you hear a voice within you saying 'you are not a painter' then by all means paint and that voice will be silenced." ~Vincent Van Gogh
80.  "Luck is what you have left-over after you give 100%." ~Langston Coleman
81.  "The goal as a company is to have customer service that is not just the best but legendary." ~Sam Walton
82.  "Hakuna Matata – it means no worries!" ~Lion King
83.  "There are no working hours for leaders." ~James Cardinal Gibbons
84.  "The biggest mistake a small business can make is to think like a small business." ~Aruna Bhayana
85.  "What can go wrong, will go wrong." ~Ozzy Osbourne
86.  "Opportunities don't happen. You create them." ~Chris Grosser
87.  "You need to spend all of your time and energy on creating something that actually brings value to the people you're asking for money." ~Gary Vaynerchuk
88.  "Make a customer, not a sale." ~Katherine Barchetti
89.  "Build your own dreams, or someone else will hire you to build theirs." ~Farrah Gray
90.  "All our dreams can come true if we have the courage to pursue them." ~Walt Disney
91.  "The secret of getting ahead is getting started." ~Mark Twain
92.  "Here is the simple but powerful rule – always give people more than they expect to get." ~Nelson Boswell
93.  "Everything starts with the customer." ~Lou Gerstner
94.  "I have learned that champions aren't just born; champions can be made when they embrace and commit to life-changing positive habits." ~Lewis Howes
95.  "Customer don't expect you to be perfect. They do expect you to fix things when they go wrong." ~Donald Porter
96.  "Don't watch the clock; do what it does. Keep going." ~Sam Levenson
97.  "Growth is never by mere chance; it is the result of forces working together." ~James Cash Penney
98.  "There are no great limits to growth because there are no limits of human intelligence, imagination, and wonder." ~Ronald Reagan
99.  "Don't worry about being successful but work toward being significant and the success will naturally follow." ~Oprah Winfrey
100.  "Continuous learning is the minimum requirement for success in any field." ~Dennis Waitley
101.  "It's not about ideas. It's about making ideas happen." ~Scott Belsky
102.  "The golden rule for every business is this: Put yourself in your customer's place." ~Orison Swett Marden
103.  "You never achieve real success unless you like what you are doing." ~Dale Carnegie
104.  "If you aren't first, you're last." ~Talladega Nights
105.  "You can't be successful in business without taking risks. It's really that simple." ~Adena Friedman